INDUSTRIAL INSURANCE by mgm
mgm Cosmo – Our contribution to the digitialization of industrial insurance.

The digital business
interaction network.
mgm helps industrial insurers and brokers to create digital product portfolios and to conduct industrial insurance business digitally with their partners.

We provide a digital business interaction network between market partners through our cloud-based platform, Cosmo. Cosmo allows us to establish business relations that are built on a foundation of trust in a neutral spacewhere each party remains in control of their business and data.
Globally operating industry teams made up of underwriters, business analysts and developers.

A focus on industrial insurance & digitisation since 2006.

Commercial, medium tolarge-scale programmes and IIPs.

The Cosmo platform offers integrated product configuration, underwriting, digital collaboration and claims.
Product worlds and underwriting in a digital way
Industrial and commercial enterprises need partners, who can provide prompt and tailor-made protection against risks.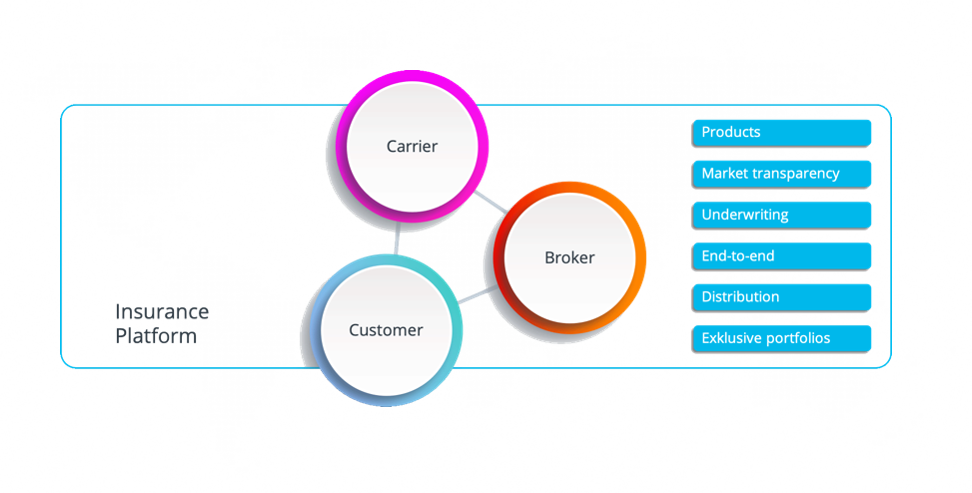 "
For us, digital sovereignty for the industrial insurance business means an open platform for brokers and industrial insurers.
MARC PHILIPP GÖSSWEIN
ANSGAR KNIPSCHILD
Expectations of platform partners
Profitable Growth in the SME segment

Speed through end-to-end integration

New business models

Efficiency in portfolio management

Automated underwriting and risk assessment for non-complex risks

Digital placement with insurers

Shared access to business data between partners

Co-operation that is also based on trust in digitisation


Collaboration, distribution:
digitally and globally.
The Cosmo platform is open to industrial insurers, brokers and underwriting agents who want to operate their portfolio with their partners digitally.

mgm ensures the independence, autonomy and data sovereignty of each partner and each bilateral relationship.
Processes

Products

Underwriting

Distribution

Broking

Claims

Data
Insights Industrial Insurance
FAQ: Digitized renewal process for industrial insurance
FAQs on various topics give insurers, brokers and underwriters an initial insight into the possibilities of digitizing industrial insurance. Frequently asked questions are answered here and are intended to help identify opportunities and potential for digital industrial insurance. Can the renewal process also be carried out digitally? What are the most important prerequisites for this?
Digital products and processes
On the Cosmo platform, industrial insurers and brokers can start to digitalise their products, including underwriting, coverage and claim models. Product-specific processes are also mapped on the platform.
Cosmo Product Information
mgm Cosmo Whitepaper
The Industrial Insurance Platform.
Digital business models for industrial insurance. For industrial insurers, industrial brokers and underwriters.
mgm Cosmo Architecture and APIs
Detailed technical information about the modular architecture and API design of mgm Cosmo.
Meet the team – this is the way we work
What makes mgm insurance unique: We want to be a partner caring about distribution and simplification of operations at substantially lower cost level. We contribute to the joint team with our team of underwriters, business analysts and developers.
Team Technical Excellence
Cosmo is built on A12, mgm's low code platform. Our team is complemented by a team of 50+ experts who make sure the Cosmo platform is constantly updated and based on the latest technology. Our A12 team regularly updates Cosmo with the latest innovations from the Insurance, Public and eCommerce sectors. This helps ensure that innovations are shared throughout our partner and client base.
Our Market Performance team also provides support in digital business development, both inside the company and on the market by:
setting up digital product models and product related processes

optimising conversion rates and user experience

performing data analysis and reporting

optimising of underwriting models

performing training and change management